The R3,5 million Vodacom July Handicap run this Saturday, 4th July, at Greyville over 2200m, has all the ingredients of an Agatha Christie mystery. Fortunately all the intriguing questions will be answered shortly after 16:20 on Saturday afternoon. For a long time the question of whether the 3 year olds are good enough to beat their elders has been asked many times. Even more perplexing is whether the 3 year old fillies are better than the males of their generation and then, of course whether a filly, Majmu, can beat them all. In order to seek some clarity we asked the men in charge, the trainers, what they thought.
Cape Town trainer JOEY RAMSDEN is a man well known for calling a spade a spade, so it is well worth listening carefully to what he has to say about his runner.
"THE CONGLOMERATE put up a smashing gallop at Greyville last Thursday and I was happy that his then jockey, Anton Marcus, was also pleased with the work. He took the gallop fantastically well and all has gone to plan since. He could have been better drawn but that is as it is and we will work on that. He is a really nice horse and he comes into the race fresh. I am hoping for the best". Confident words from a man who knows how to win the big races. Of course we will be very interested to see how Chad Schofield will fare but he comes to Durban with a big reputation and Joey seems happy to have him on the horse.
It would be fair to say that probably the most disappointed man at the July 2014 was trainer WEIHO MARWING after his horse WYLIE HALL was demoted to 2nd. In the spirit of true sportsmanship and professionalism Weiho does not dwell on this.
"What happened last year is history and we must live with it. My horse worked well in the gallops and in every other aspect, i.e. eating, state of mind and readiness, he is up and raring to go. He is in the right place at the right time and I could not be happier with him", were Weiho's confident last words. For those still smarting from last year's demotion it may be time to make amends.
The man who deserves the title of South Africa's greatest racing ambassador, MIKE DE KOCK, saddles the Redoute's Choice filly MAJMU. After 8 runs she is yet to run a bad race. Despite answering calls from pressman from around the world, Mike was his usual courteous self when asked yet again about Majmu.
"She is in a very good place and is fit and ready to run a big race. I am not worried about her missing her last race as she was already very fit and well at that stage. She is a filly who likes to race fresh and I am very happy with her."
"PINE PRINCESS is on top form and is well drawn. She has run on this course and I expect her to make a bold showing and I give her an each/way chance".
It is clear that Mike de Kock will once again feature prominently in the July and no one will be upset if one of his fillies should win.
Despite being phoned early on Saturday morning GEOFF WOODRUFF could not have been more polite and courteous.
"All is well with TELLINA. His gallop at Greyville was very good and he pulled up sound and happy. He is a very fit horse and with 54kgs to carry and a good draw, I give him a better chance than last year when he finished 4th. This time I give him a good money chance". Geoff is a very good judge of his horse's ability so Tellina looks a must for exotic bets.
CHARLES LAIRD is a very unflustered type of person and he was his usual calm and self-assured self when asked about ICE MACHINE.
"Ice Machine is doing very well and I must say he has done everything I have asked of him since joining my yard. My only slight concern is whether he stays the 2200m trip and only the race will show. Other than that he is very well and I am happy with him."
JUSTIN SNAITH has justifiably earned the reputation as being a honest straight forward trainer. When asked about FUTURA he simply oozed confidence.
"He is looking fantastic and is doing all the right things like eating up and showing his well-being. I am not worried about how they run the race as he has a brilliant turn of foot which he can use anytime he is asked to. If you are asking me how I rate his chance I will have to say that I am not worried about anything in the race". Straighter than that one could not get, and Futura's legion of fans are certain to get a great run for their money.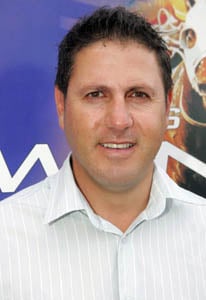 South Africa's champion trainer elect, SEAN TARRY, is not allowing this to go to his head and he remains the polite, thoughtful man that he has always been. With 5 runners in the race he has his hands full, both from a work point of view and a responsibility. We asked him about his horse's chance in race card order.
"GOLD ONYX enjoyed his gallop on Thursday and looked good. He is badly drawn and will be coming from the back of the field. He could be running on into the quartets. " Sean could not be expected to say much more than this about his 7 year old faithful runner.
About Daily News winner FRENCH NAVY Sean said. "He has proved he likes this course and is doing very well in this work. I think it is a generous price and I think he is each/way value".
Sean has asked the great Piere Strydom to ride HALVE THE DEFICIT which is already a big plus. "His prep has gone very well and he is five and a half kilos better off with Futura on their respective runs in the Gold Challenge over 1600m Greyville. He looks good value to run into the first 6." Making money for punters in the big race is not only winning and Halve The Deficit fits the bill for a place wager.
Next in the race is the highly fancied LEGAL EAGLE ridden by everybody's favourite jockey Anton Marcus. "Legal Eagle has obviously never raced on this course and that might be a question mark. He is improving with every run and I expect a big run from him." Sean sounded quietly confidently about Legal Eagle as well he might.
Last but not least we come to the Teofilo filly TAMAANEE. "Her last run must be ignored as she spread a shoe. Her draw is against her but if she overcomes it and finds a good position in the race she will run well". For followers of fillies, Tamaanee could be one to be with.
Cape Town trainer MIKE BASS comes into the July with a wealth of experience. What he has to say about his horse must be taken very seriously.
When asked about HELDERBERG BLUE'S temperament Mike said, "I know this family very well and when I bought him I knew what I was in for. The whole family can be difficult to start with. Fortunately I have a great team working with him and his temperament is improving as is his confidence. I will be racing him with cheek pieces which seemed to help when he galloped at Greyville. He was badly drawn in the Met when he ran third and he is much better drawn this time. I am not sure how things will work out in the race as there is a big field and the home stretch is very narrow. This could be a problem. We will need luck in running but all things being equal I expect a big run from him."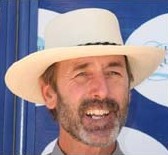 Trainer STAN ELLEY will soon be bidding farewell as a trainer after 41 years and a big run in the July by DYNASTIC POWER would be a lovely parting gift for the Cape trainer.
He said, "I was thrilled with Dynastic Power's gallop at Greyville as I felt his was one of the few 'real' gallops. His rider Corne Orffer was also very happy with his gallop and said he felt he had a lot more to offer. Apart from that his prep has been spot on and he is ready for the big one. With 6 places being paid in the race I think that is the bet to have with him". Stan is a quiet sensible man so his enthusiasm for Dynastic Power is worth listening to.
"My other horse in the race, PUNTA ARENAS, is doing very well. He simply loves KZN and loves Greyville. I am very happy about him although he does have an unfortunate draw. We are lucky to be in the race and he has plenty going for him after a smart prep. Apart from him I think Legal Eagle, if he handles the course, and Pine Princess will all have a shout. Having said that, I am confident Punta Arenas will run a big race".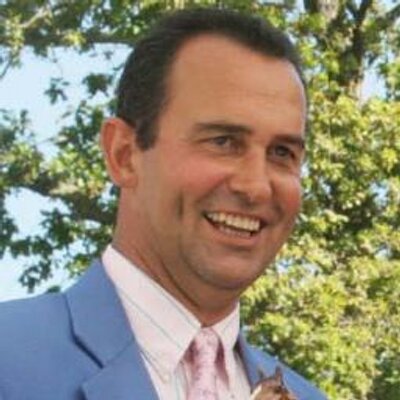 Cape trainer, DEAN KANNEMEYER is having a very good KZN season and all his horses are running well. Although HOT TICKET'S main mission is the Gold Cup,
Dean sounded very optimistic about his July chance. "I am happy with Hot Ticket. He took his last race in his stride and is very well in himself. He ran a big race in his last J&B run and that was over 2000m. With luck in running he could run into a place."
Dean was equally happy with his second runner POWER KING. His two prep runs have been top class. "He finished very well when 2nd behind Dynastic Power over 1900m. He has only 53kgs to carry and as a 4 year old he could run into a place."
Trainer MIKE AZZIE'S yard is on top form and his horses are running as well as they look. Mike was quietly optimistic about his lightly raced Judpot colt, DEPUTY JUD.
"He is a very laid back horse and he never does more than he has to. He does not over exert himself but he keeps his energy for when he races. In my opinion this is a 6 horse race and I make him one of 6. As always in a race like the July one needs luck in running and if he has his fair share, he could finish in the first 6." Mike Azzie is known to be an optimistic person and right now his horses are running up to expectation. Deputy Jud looks one to include in exotics.
Trainer comments were gathered by the team at WINNING FORM. Get your Vodacom Durban July issue for Greyville now!



——————————
Click here for Previews on the other Durban July Runners

——————————
Get your free access to Winning Form South Africa by joining Hollywoodbets.net and
clicking on Form Guide! The best racing guide in South Africa!